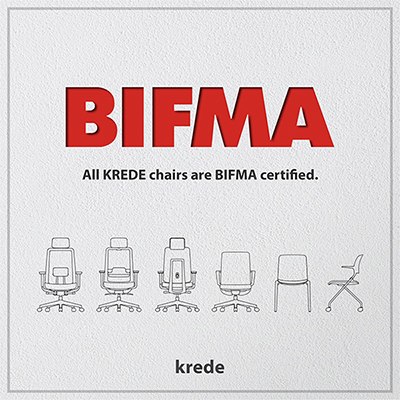 KREDE chairs comply with strict quality standards.
Safety is the most important thing in a chair as a user relies on it.
All KREDE chairs are designed to meet the quality standards from its initial design stage,
and KREDE continuously tries to improve the product quality and safety by operating its own furniture laboratory recognized by BIFMA.


laboratory
Particularly, both K series and R series of KREDE were BIFMA certified through the shock and durability tests on the back and seat of the chair
by SGS(Société Générale de Surveillance), the world's leading inspection, verification, testing and certification company.


BIFMA certification
KREDE has been recognized for its safety and product quality as well as its advanced design.
In the future, KREDE will continuously show you our best-quality products satisfying customer's expectations.